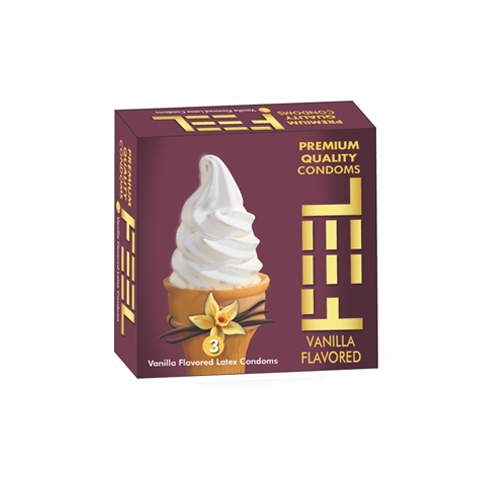 Feel Vanilla
---
---
is back-ordered. We will ship it separately in 10 to 15 days.
---
---
Feel vanilla flavored condom give a delicious taste and fragrance ideal for those seeking fun, playfulness and protection.
Feel condoms are manufactured as per stringent standards of ISO 4074 & WHO.
Feel condoms offer protection against HIV/AID sexually transmitted diseases and unwanted pregnancy.
Nominal width 53mm green colored, lubricated and flavoured.
Imported and marketed by Kresta Corp.
---
Share this product
Feel Vanilla
has a rating of
5.0
stars based on
1
reviews.
---
---